1 Hour Sim Starter Package
1 hour simulator time: $60
1 hour instructor time: $65
-Total Cost: $125
The Redbird LD Flight Simulator is an Advanced Aviation Training Device (AATD) as defined by the FAA. Students can log time in the simulator; instrument-rated pilots can log their currency requirements in the sim. This offers significant savings of time and money vs. actual flying, and allows a controlled environment which enhances learning.
Our 2 hour start up sim package is an exceptional and easy way for both VFR and IFR pilots to practice currency and proficiency, especially through the winter months. Use it to practice holds and approaches to keep up your currency. For VFR pilots, use your two hours to stay proficient tracking VOR's and keep up your cockpit management skills.
Once your starter package time is complete, you are current to use the simulator for 90 days of solo rental.
Round Dials and G1000 Panel
Our simulator includes both round dials and G1000 panels.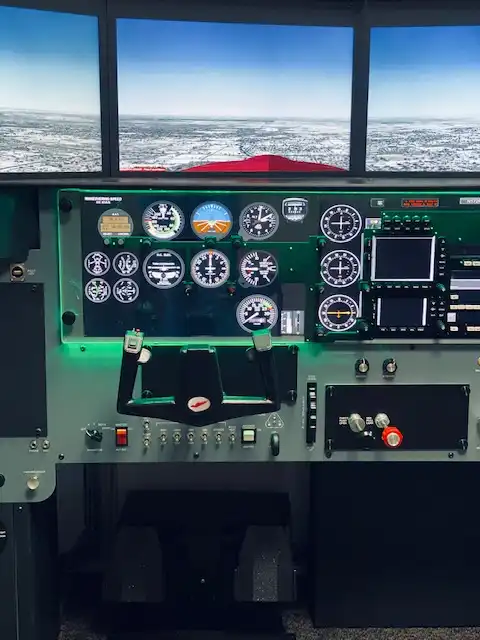 Sign Up For Flight Lessons, Request More Info, Or Send Us A Message