"They care about their clients and do a great job of promoting the amazing industry of aviation."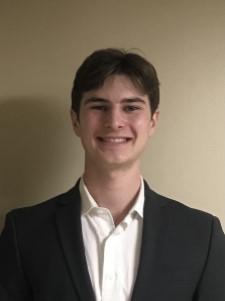 Daniel Sowa CFI
Daniel is currently a sophomore studying Aviation Flight Technology at Lewis University. Daniel currently holds a CFI and is working towards a future job as an airline pilot.
Ricky Brown: CFI; CFII; AGI
Ricky has a B.S in Religion from Liberty University and is also a United States Air Force veteran having served in Operation Northern Watch, Incirlik AB Turkey and Operation Enduring Freedom, Al Deid AB Qatar. He first got his Private Certificate at 24 and absolutely loves flying. When he isn't flying he is usually spending time with his family, traveling, or eating lasagna.
Jared Eitel: CFI
Jared is from Bolingbrook and completed his CFI at JWA in 2021
George Wilhelmi
George received his PPL here at J W Aviation last year. He has all his ratings and has returned as an instructor. We are thrilled to have one of our successes return to us!
Brian Bernard CFI, seaplane rating, multi-engine rating, complex, high performance
Brian graduated from Lewis University with a bachelor of science in aviation flight management and is seeking a career as an airline pilot for a major airline one day.
Pilot Instructors
We have openings for pilot instructors. Call or visit to learn more