"They care about their clients and do a great job of promoting the amazing industry of aviation."
Bob Estrada: CFI; High-Performance; Complex; Tailwheel; Twin.
Bob has an MBA, a BS in Aviation Management, and AS Aviation Flight from Southern IL. A CFI proficient with High Performance, Complex, Twin, and Tailwheel aircraft. Bob enjoys introducing new students to the world of aviation.
Tuan Nguyen: CFI, CFII; Complex; Twin
Tuan earned a BS in Marketing and Management from DePaul. He is a CFI, CFII, and is trained for Complex and Twin Aircraft. He is very outgoing, friendly and likes sweet potatoes!
Jared Eitel: CFI
Jared has a BA in History from Maranatha University in Wisconsin
Spencer Getchell: CFI; CFII; High Performance; Complex; Twin
Spencer is a former USAF Aircraft Electrician and current A&P mechanic. Graduated from Lewis University as a double major in Aviation Flight and Maintenance Mgmt.
Jake Manczko: CRI; CFII; Complex; Twin
Jake has a BS in Aviation Flight Management from Lewis University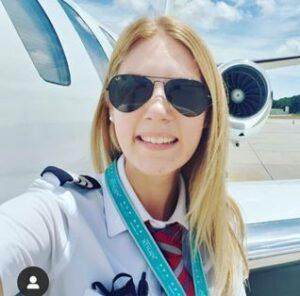 Michelle Crocco (part-time): CFI; CFII; High Performance; Complex; Twin
Michelle graduated from Westminster College with a BS in Aviation. She is a corporate pilot who flies jets, but still has a love for instructing and general aviation. She has over 2 years of experience as a flight instructor. Also, she has lots of experience in a variety of piston aircraft, turbo props, and turbine aircraft.
Edmundo Aillon (part-time): CFI; CFII; High Performance; Complex; Twin
Edmundo is a Retired United Airlines Captain. He Retired on the B787 Dreamliner, with over 25,000 Flight Hours total time in May 1 2020. He was on the B757/B767 fleet for 10 years and served as a Line Check Airman for 5 years. He is currently Certified as a CFI, CFII and MEI, with over 4,000 Hours in GA and over 3,000 Hours of Dual Given. He explains that he is here to mentor and teach the next generation of Professional Airmen and Women.
Its time to give back some of what I've enjoyed in my 40 years of Flying Experience.
Max Dull (part-time): CFI; CFII; High Performance; Complex; Twin
Max is a motivated CFI, CFII, and MEI with over 1,500 hours of flight time and over 1,200 hours of instruction given. United States Marine Corps Veteran, he attended Clarion University with a bachelor's degree in accounting. Attended ATP Flight School. Favorite airplane is the Fairchild Republic A-10 Warthog!
Currently employed at a charter company and is traveling most of the western hemisphere; he is available as one of our part-time instructors.
George Wilhelmi
Has received his PPL here at J W Aviation last year. He has all his ratings and has returned as an instructor. We are thrilled to have one of our successes return to us!
Dean Pappas
Recently joined JWA; very aggressive young CFI who loves flying!!!
Jessika Hernandez
took a job with a charter company flying jets! She plans to return for part-time work later this year, and we can't wait 
Pete Subtelny
Retired. We will miss him dearly.