Learn To Fly. Discover A Passion
Flight School in Bolingbrook
Give Yourself Ultimate Freedom. Start With A Discovery Flight.
Make An Investment In Yourself
1000's Of Combined Flying Hours.
We've got a great mix of both experienced and young instructors with 5000+ hours of instruction.
Online Scheduling
Our user friendly online scheduling allows you to book an aircraft and or an instructor right from home. Book up to 60 days in advance and fly as often as you'd like.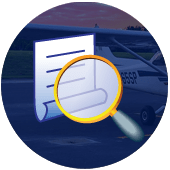 Transparency
We believe in full transparency while providing aviation services to people so we can share our love of flight. That's why we clearly and practically lay out cost, time, and effort required for every stage of training.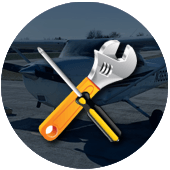 Aircraft Maintenance
We offer maintenance and repairs on many aircraft types. Our techs are certified, and work is done on-site.
What Our Pilots Are Saying
Really excited to see some recent upgrades to this flight school including the web-based scheduler and redbird simulators. Also happy to see Wayne as the president of the EAA chapter in Bolingbrook. You can tell they're committed to general aviation and the advancement of the flight school and FBO.
-Vincent Carbonara
Friendly environment and well maintained airplanes.
-Tony J. Sabos
They care about their clients and do a great job of promoting the amazing industry of aviation.
-Kirk Handley
Join Our Aviation Community